Mark your calendars for the 5th annual Centre Film Festival,
October 30 – November 5.
Full schedule and individual tickets will be available October 2nd.
We are back to celebrate the magic of storytelling on the big screen and beyond. Join us in honoring multigenerational narratives and sparking meaningful conversations through art, locally and globally. With the historic Rowland Theatre and State Theatre as our backdrop, we're getting all set to bring you more than 30 Pennsylvania Premieres, 2 United States Premieres, Made in PA films, a night of Thrills and Chills for Halloween, Sports on Screen, World Cinema, Pride on Screen, and an inaugural Indigenous Peoples Heritage Month track… and so much more
There is something for everyone!
The heart of our festival lies in creating a platform for dialogue, connecting filmmakers with our community. We're thrilled to announce our full lineup including student and high school films, award winners, high school masterclasses and the daily in-person schedule after September 27. Our individual tickets go on sale after October 1st!
In the meantime. be sure to get your
All Access Passes




20% DISCOUNT

now thru

September 30th ONLY


Get yours HERE!
Tickets are always free for students
giving aspiring artists from high school teens to undergrads a chance to engage
with seasoned professionals.
Let's nurture those artistic visions together! Support local arts by getting involved.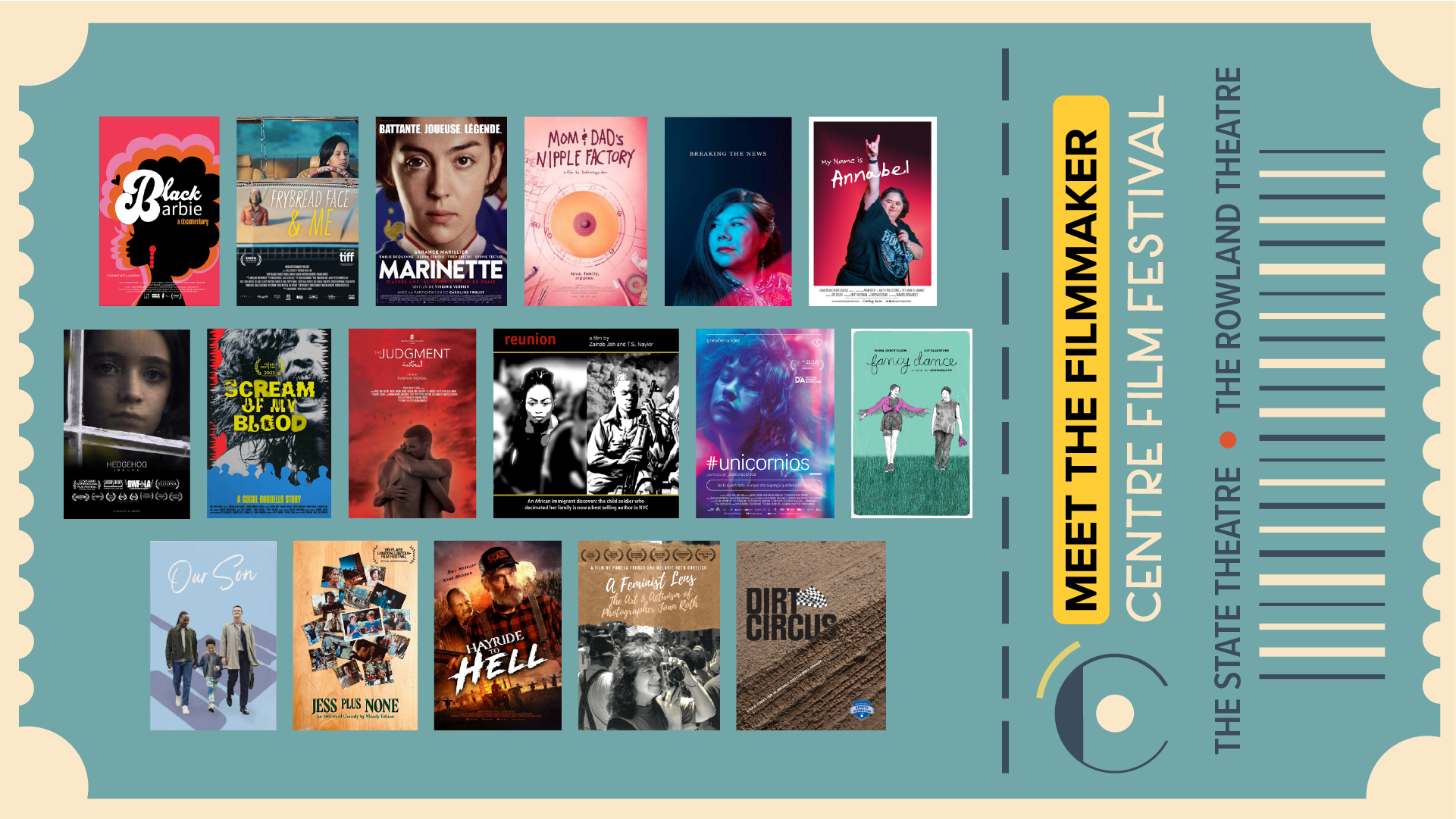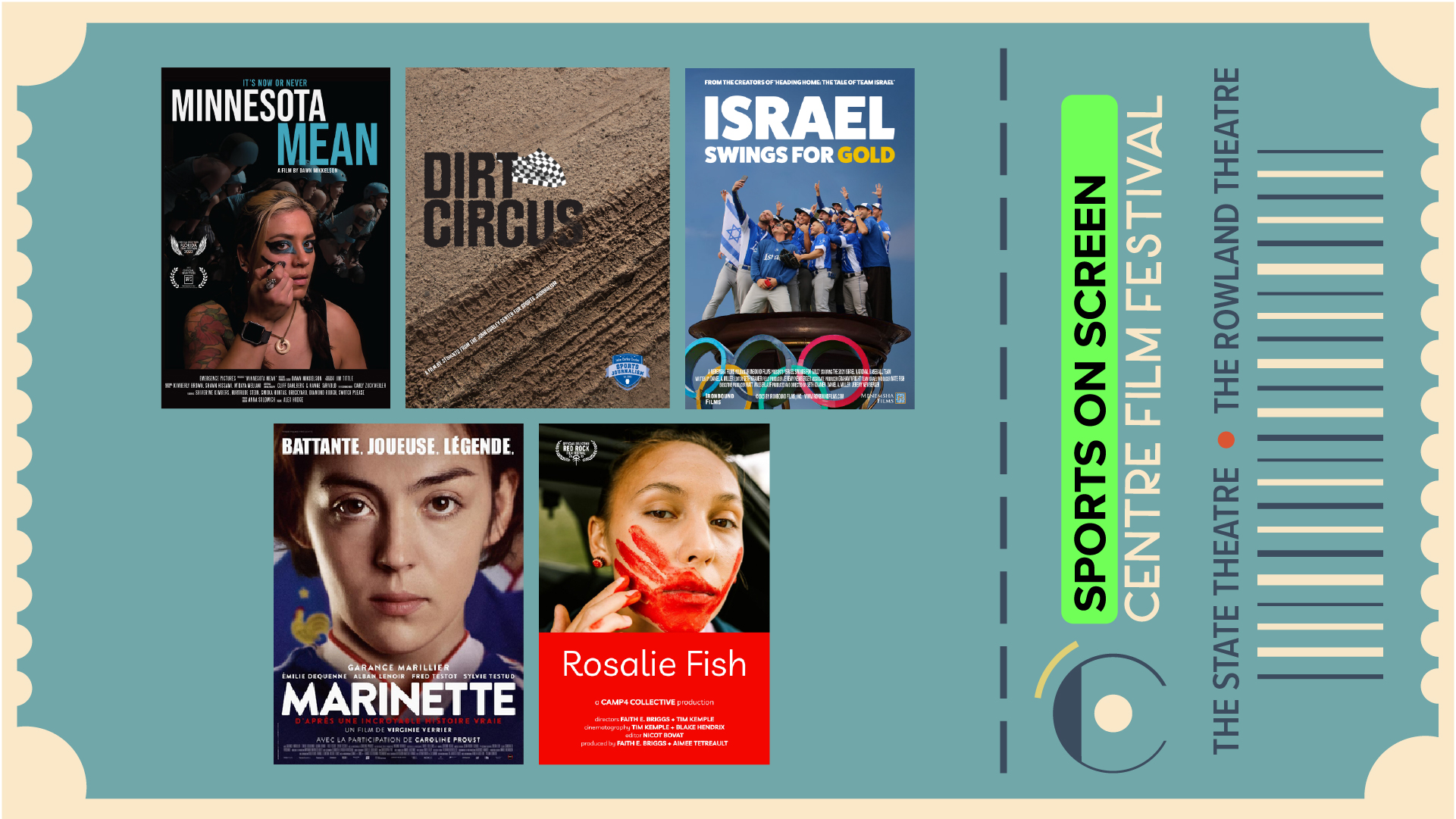 ---
The Centre Film Festival is hosting its inaugural Made in PA First-Act Script Lab Competition!
Stay tuned for FINALISTS to be announced Oct 2nd! Finalists will participate in a live reading during our festival.
Our Mission
The Centre Film Festival is a week-long celebration of film and conversation connecting local voices with global ones through media arts, workshops and masterclasses. The Centre Film Festival brings multigenerational stories to the screen. With the historic Rowland Theatre and State Theatre as century-old touchstones, we bring filmmakers and films to the community that spark conversation and inspire new works. The festival offers masterclasses that enable local teens to engage with artists and develop their own artistic visions. We believe Central Pennsylvania is rich with screen-worthy stories and the talent to make them.
Acknowledgment of Land
The Centre Film Festival and its venues are located on the original homelands of the Erie, Haudenosaunee (Seneca, Cayuga, Onondaga, Oneida, Mohawk, and Tuscarora), Lenape (Delaware Nation, Delaware Tribe, Stockbridge-Munsee), Shawnee (Absentee, Eastern, and Oklahoma), Susquehannock, and Wahzhazhe (Osage) Nations. As a land grant institution, we acknowledge and honor the traditional caretakers of these lands and strive to understand and model their responsible stewardship. We also acknowledge the longer history of these lands and our place in that history.
In collaboration with the Indigenous Peoples Student Association (IPSA) and the Indigenous Faculty and Staff Alliance (IFSA)
COVID RESPONSE WE ARE COMMITTED TO KEEPING EVERYONE ATTENDING THE CENTRE FILM FESTIVAL SAFE AND INFORMED. WE WILL BE ADJUSTING ACCORDING TO THE CLIMATE OF THE SITUATION. THE CENTRE FILM FESTIVAL IS HOSTED IN CENTRAL PENNSYLVANIA AND TAKES PLACE AT THE ROWLAND THEATRE AND STATE THEATRE LOCATED IN CENTRE COUNTY. WE WILL FOLLOW ALL CDC AND STATE GUIDELINES AS WELL AS THE GUIDELINES SET BY OUR VENUES. THE ROWLAND THEATRE AND STATE THEATRES ARE SPACIOUS. IN ADDITION, THE ROWLAND AND STATE THEATRES HAVE ENHANCED SANITIZING PROCEDURES. WE ARE ALSO OFFERING SOME OF OUR FILMS VIA ONLINE STREAMING FROM OCTOBER 28 – NOVEMBER 7 FOR THOSE WHO PREFER TO ENGAGE WITH THE CENTRE FILM FESTIVAL FROM HOME.
FILM SCHEDULE DISCLAIMER
THE SCREENING SCHEDULE IS POSTED ON THIS WEBSITE, CENTREFILM.ORG. TITLES AND TIMES ARE SUBJECT TO CHANGE WITHOUT NOTICE.
FILM CONTENT POLICY
THE VIEWS AND OPINIONS EXPRESSED IN THE FILMS IN THE FESTIVAL ARE THOSE OF THE FILMMAKERS AND/OR THEIR PRODUCER(S), CAST, AND CREW. THEY DO NOT REFLECT THE VIEWS AND OPINIONS OF THE CENTRE FILM FESTIVAL, ITS SPONSORS, VOLUNTEERS, NOR THE MEMBERS OF ITS TEAM OR BOARD.

;
VIEWER DISCRETION ADVISORY
FESTIVAL SCREENINGS DO NOT REQUIRE MPAA RATINGS. SOME FILMS MAY INCLUDE STRONG IMAGES, VIOLENCE AND/OR LANGUAGE, AND MAY NOT BE SUITABLE FOR ALL AUDIENCES. VIEWER DISCRETION IS ADVISED. SUCH LANGUAGE, IMAGES, AND SITUATIONS ARE NOTED IN THE SCHEDULE WITH EACH FILM'S LISTING, WHERE APPLICABLE, FOLLOWING THE FILM'S DESCRIPTION.
THANK YOU