Monday, October 30, 6:30pm @ The State Theatre
DIRT CIRCUS + MARINETTE
John Affleck | DIRT CIRCUS
John Affleck is the head of the Journalism Department at Penn State, and sometimes works in the documentary space as director of the John Curley Center for Sports Journalism at Penn State. In collaboration with 2020 PSU alumnus Paddy Cotter, he's made four short films, three sports documentaries and a narrative film. He's happy to see the Centre Film Festival grow and thrive.
Marinette Pichon | MARINETTE
Marinette Pichon held the record for the most goals and appearances for the French national team until 2020, surpassing both men and women. Throughout her international career with the French team, she participated in three European championships in 1997, 2001, and 2005, and in the first World Cup played by the French women's team in 2003.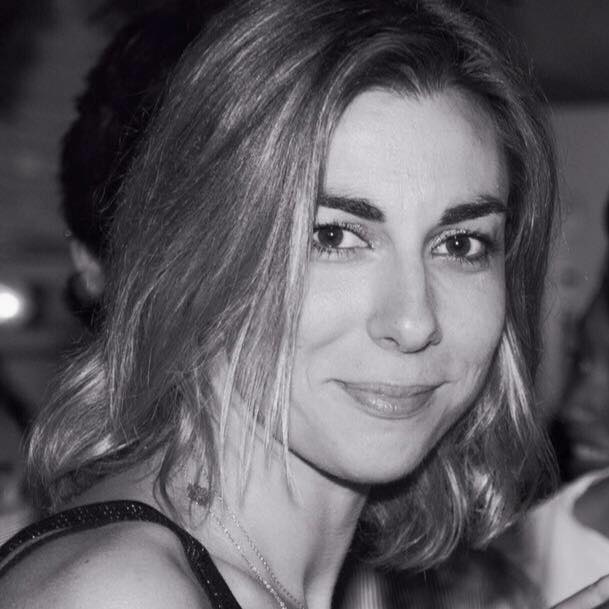 Virginie Verrier | MARINETTE
After graduating from the Conservatoire Libre du Cinéma Français and from Université Paris 8 with a cinema degree, Virginie started her career as an assistant director. She directed her own shorts, videos, and TV series. In 2016, Virginie founded her own production company VIGO FILMS to produce her first feature film À deux heures de Paris, released in June 2018.
Tuesday, October 31, 6:30pm — FRIGHT NIGHT @ The State Theatre
THE HALT + THE JUDGMENT
Marwan Mokbel | THE JUDGMENT
Marwan Mokbel is an Egyptian filmmaker who moved to the US when he was 18. He graduated American Film Institute in 2019 with a masters degree in Screenwriting, and NYFA in 2014 with a BA in Filmmaking, and MEMI at USC in 2022. He wrote and directed multiple shorts, and in 2015 an independent feature "OUIJA SUMMONING" that was released in Walmart, Redbox, Amazon, and got other domestic (US) and international distribution. He also co-wrote Saudi Arabia's first horror feature "JUNOON" Which has been collecting awards including "Best Feature Film at Faten Hamama International film Festival" and was theatrically released in Saudi Arabia and on Netflix MENA. Currently his second feature film THE JUDGMENT" a psychological horror drama he wrote and directed has begun it's festival run.
Junes Zahdi | THE JUDGMENT
A multicultural, award-winning actor, producer, and writer, lighting up big and small screens in hits like Counterpart, Strange Angel, The Mindy Project, and TIFF's Concerning the Bodyguard. He is also a talented choreographer and musician performing with Jennifer Lopez.
Tuesday, October 31, 9:30pm — FRIGHT NIGHT @ The Carnegie Cinema
113 Carnegie Bldg (Penn State University), University Park, PA 16802
THE MAKING OF HAYRIDE TO HELL + HAYRIDE TO HELL
Kristina Chadwick | HAYRIDE TO HELL
Kristina Chadwick was born and raised in Southeastern PA where she raised a family and worked in the legal and real estate industries. In 2018 she joined Lange on his farm, working on weekends, while also working full time in commercial real estate. In 2020, their idea for Hayride to Hell was spawned, screenplay written and in 2021, she left her full time job to join Lange full time farming, as Co-Owner of Sugartown Strawberries and Co-Executive Producer to Hayride to Hell.
Bob Lange | HAYRIDE TO HELL
Robert ("Farmer Bob") Lange is a lifetime resident of Chester County, PA. He was raised on his family's farm, Willisbrook Farm, which has been in his family since 1896. He is a graduate of Colgate University and received his Masters in Agriculture from Penn State University. His grandmother, Jane Gordon Coxe, instilled in him the lessons of land preservation and stewardship from a young age, at which time he also knew he wanted to be a farmer. Willisbrook Farm is located in Willistown Township, where Bob has been a Township Supervisor for approximately 25 years. He has been instrumental in preserving a total of 375 acres of land in the Township during his tenure as Supervisor. Upon the success of Hayride to Hell, he is planning to create an endowment to protect the farm in perpetuity. He truly has dedicated his life to farming, community and land stewardship. Home is on the farm with Kristina and their two dogs, Ringo and Philly.
Wednesday, November 1, 2pm @ Foster Auditorium, Paterno Library
102 Paterno Library, Penn State University, State College, PA 16801
HALMONI'S POT + JESS PLUS NONE
Mandy Fabian | JESS PLUS NONE
Mandy has been writing and directing female-driven comedy for years, creating "The Young Hillary Diaries", Lifetime's first digital series, and "Dropping the Soap", which won Jane Lynch an Emmy for Best Actress in a Short Form Original in 2017. She recently completed her feature directorial debut "Jess Plus None."
Wednesday, November 1, 6:30pm @ The State Theatre
SEVAP/MITZVAH + IRENA'S VOW
Jeannie Opdyke Smith | IRENA'S VOW
The daughter of Polish rescuer Irene Gut Opdyke, who received international recognition for her actions during the Holocaust. She is the recipient of the 2015 Civil Rights award given by the Anti-Defamation League and member of the Jewish Federation of North America.
Thursday, November 2, 12pm @ The State Theatre
BREAKING THE NEWS
Princess Hairston | BREAKING THE NEWS
Creative director, producer, cinematographer, and Emmy-nominated editor based in New York City. Princess was selected as one of 25 filmmaker nominees for the 2020 Lynn Shelton Of A Certain Age grant. She has produced, directed and edited documentary films and impactful campaigns.
Thursday, November 2, 6:30pm @ The State Theatre
FATIH THE CONQUEROR + FRYBREAD FACE AND ME
Billy Luther | FRYBREAD FACE AND ME
Director/producer of the award-winning documentary "Miss Navajo", which premiered at the 2007 Sundance Film Festival and aired nationally on PBS' Independent Lens that same year. His second documentary feature, "Grab", premiered at the 2011 Sundance Film Festival and aired nationally on Public Television.
Friday, November 3, 6pm @ The Rowland Theatre
ROSALIE FISH + BE KIND, PLEASE + FANCY DANCE
Erica Tremblay | FANCY DANCE
A writer and director from the Seneca-Cayuga Nation, Erica's feature film FANCY DANCE premiered at the 2023 Sundance Film Festival and also screened at SXSW. Her short film LITTLE CHIEF premiered at Sundance in 2020. Tremblay was the executive story editor on DARK WINDS, an AMC series produced by George R.R. Martin and Robert Redford. She was the executive story editor on season two of RESERVATION DOGS at FX and co-produced season three in addition to directing. Tremblay lives on Cayuga Lake in upstate New York, where she studies her Indigenous language.
Friday, November 3, 8pm @ The Rowland Theatre
REUNION + OUR SON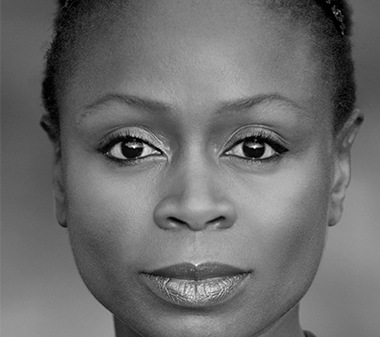 Zainab Jah | REUNION
Raised in Sierra Leone as a child, Zainab Jah moved to London at eleven. Graduating from London Contemporary Dance, she toured as a modern dancer, eventually trading dance for acting. She appeared in numerable plays, winning rave reviews for shows both on and off Broadway including: the Tony nominated play Eclipsed and won Best Actress from the Philadelphia Critic's Circle for her portrayal of Hamlet at the Wilma Theatre. On film and TV, she played Harriet Tubman in Showtime's The Good Lord Bird; appeared in the EPIX series Deep State; and starred in the Sundance hit, Farewell Amor. Coming up, she will appear in the Black Panther sequel Wakanda Forever and in the John Wick, spin-off mini series, The Continental.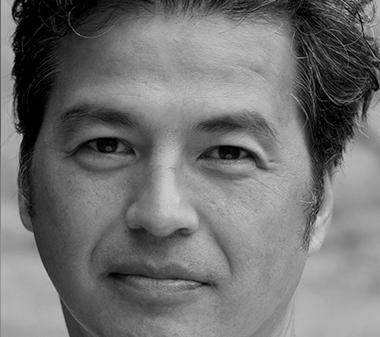 Timothy Naylor | REUNION
Tim Naylor has been a cinematographer for the last two decades shooting several indies, TV shows and commercials. He worked on the Emmy Award winning season of "Inside Amy Schumer: as a camera operator, and won Best Cinematography at the Madrid International Film Festival and at Action on Film Festival for his work on "My Good Chinese Countrymen" and "Surviving Family", respectively. As a director, his recent short film, The Henchman of Notre Dame won several awards and screened in competition at three Oscar eligible festivals. As a music video director, his video, Love is Wicked, for Brick and Lace has garnered over 150 million views.
Peter Nickowitz | OUR SON
Peter co-wrote the screenplay for "Our Son" with the film's director, Bill Oliver. Peter writes screenplays, plays, and poetry. His first feature "Jonathan", starring Ansel Elgort, Patricia Clarkson, Suki Waterhouse, and Matt Bomer, premiered at the 2018 Tribeca Film Festival, where it won the award for best first feature at the Trieste Science+Fiction Festival, and was released theatrically and on-demand by Well Go USA Entertainment. Peter is a Film Independent Fellow as an alumnus of the Screenwriting Lab. He teaches Screenwriting at Barnard College and in Liberal Studies at New York University.
Bill Oliver | OUR SON
Bill's first feature, "Jonathan", starring Ansel Elgort, Patricia Clarkson, Suki Waterhouse, and Matt Bomer, premiered at the 2018 Tribeca Film Festival, won the award for best first feature at the Trieste Science+Fiction Festival, and was released theatrically and on-demand by Well Go USA Entertainment. He is a Film Independent Fellow as an alumnus of the Screenwriting Lab and received an MFA in Directing from AFI.
Saturday, November 4, 12pm @ The Rowland Theatre
HOMEBOYS
Tamar Goren | HOMEBOYS
Tamar Goren is a 30-year-old director and screenwriter born and raised in Tel Aviv, Israel
During her Film studies at "Minshar for Art," Tamar created short films that have been awarded at film festivals in Israel and around the world Simona and Eden (2017) and Homeward Bound (2018). Homeboys is her debut feature film. The film premiered at the Jerusalem Film Festival in 2022. The film was also screened at the Busan Youth Film Festival, FIFA Montreal, and more. In addition, Tamar is working on My Grandma is a Murderer.?! a scripted Feature film, and working as a scriptwriter for a TV drama for youth in Italy and Israel.
Amir Sade | HOMEBOYS
Amir Sade is an Israeli musician. Amir is a singer, writer, composer, and music producer. His songs have millions of views and radio plays. In addition, he does voluntary work with teenagers who create music.
Saturday, November 4, 1pm @ The Rowland Theatre
A FEMINIST LENS + BLACK BARBIE
Pamela French | A FEMINIST LENS
Pamela French (Producer/Director) is a New York based, independent producer/director and mother of two, who specializes in fly-on-the-wall films. In all her work, whether it's Mick Jagger talking about the Rolling Stones, an anxious parent taking her child for an IQ test, or a heart attack survivor recounting a near death experience, Pamela shines in her ability to capture the triumphs and tragedies of her subjects with intimacy and realism.
Ms. French began her fruitful career at MTV's Music Video and Artist Profile Unit. She went on to document and promote artists in dance, music, and the visual arts for Channel 13's award-winning "City Arts". Her long involvement with the music scene led her to produce "Listen Smart", an educational film about hearing loss within the music industry, featuring emotional interviews with music icons like Ozzy Osbourne, Lars Ulrich (Metallica), Wyclef Jean, and Moby. The film is on permanent exhibition at The Rock and Roll Hall of Fame.
Pamela's first feature documentary film, "Becoming More Visible", followed four transgender young adults in New York City. It did the festival circuit ending at DOCNYC, and was released worldwide with Sundance Now. During the pandemic, Ms. French has been producing long-form virtual productions as well as continuing her work on her documentary, "Change Can't Wait". She is also in pre-production for a documentary on the "Universal Hip Hop Museum" that plans to open in 2023 and recently finished her first documentary short, "A Female Lens: The Art & Activism of Photographer Joan Roth".
Melanie Roth Gorelick | A FEMINIST LENS
Melanie Roth Gorelick (Executive Producer/Writer) is the CEO of Elluminate, supporting Jewish Women's Leadership working for social change through a gender lens. Melanie is the daughter of the film's subject Joan Roth, and the mother of two grown daughters. She wrote and produced A Feminist Lens: Art & Activism of Photographer Joan Roth and launched The Joan Roth Legacy Project with the aim to continue her passion to make the plight of women visible and the world a better place.
Joan Roth | A FEMINIST LENS

Joan Roth is an internationally acclaimed photographer, photojournalist, ethnographer, and portraitist. For over five decades, she used her camera to affect change for women who wouldn't otherwise be seen. Her work includes homeless women in New York City, the U.S. Women's Movement from the 1970s to today, and the diverse lives of Jewish women around the world. She is most well known for her seminal work on Jews in Ethiopia and publication on Jewish Women: A World of Tradition and Change, a topic which she continues to work on to the present day. She has made a distinct impact on the lives of women cementing her place in a line of photographers who have used film to create art with a conscience.
Sara Garth | BLACK BARBIE
An LA based cinematographer, Sara received her degree in Cinema and Media Studies from the University of Chicago and has since made her career in Hollywood. Sara has lensed narrative and documentary features, episodic, commercials, music videos and over 50 short films.
Saturday, November 4, 3pm @ The Rowland Theatre
Don't You Go Nowhere + Mom & Dad's Nipple Factory
Bryan Poyser | DON'T YOU GO NOWHERE
A two-time Independent Spirit Award nominee, Bryan has directed 3 features, numerous shorts and made projects for Comedy Central, HBO and the USA Network. His work has screened at major film festivals like Sundance and SXSW and his most recent short film DON'T YOU GO NOWHERE played at nearly 40 film festivals and won 12 awards.
Justinsuperstar | MOM & DAD'S NIPPLE FACTORY
JustinSuperstar is an Emmy-winning filmmaker, known especially for his documentaries and his creation of popular online content spanning back nearly 25 years. His work aims to engage the audience with down-to-earth tales that authentically explore the lives of extraordinary people, and his passion for travel has been a strong catalyst for bringing diverse stories from all around the globe to life.
Saturday, November 4, 5:30pm @ The Rowland Theatre
HEDGEHOG + WE WILL NOT FADE AWAY
Dave Messick | HEDGEHOG
Dave grew up on the Eastern Shore of Maryland. With over 30 years in full production and film experience, he has produced, executive produced and co-produced over 10,000 multimedia projects. He founded Unscene Productions in 1991. His first feature documentary Reggie's forest, for which he did the cinematography, was acclaimed and awarded nationally and internationally. Hedgehog, the short film he produced and executive produced in 2022 continues to be selected and awarded in festivals around the world.
Simona Calin | HEDGEHOG
Simona Calin is a Romanian-born actor and director. Since graduating with a B.A. and M.F.A. in acting from the University of Craiova, Romania she has acted and directed several theatrical performances and TV commercials. In 2020 she made her directorial debut with "Reggie's Forest", a feature documentary that was awarded nationally and internationally. She co-produced Hedgehog and also works as a commercial photographer and producer on the Eastern Shore of Maryland.
Saturday, November 4, 8pm @ The Rowland Theatre
SCREAM OF MY BLOOD + CONCERT @ The Rowland Theatre
Beverly Chase | SCREAM OF MY BLOOD
Beverly Chase is currently a Supervising Producer for the documentary series VICE on HBO. Before joining VICE in 2015, she was an Editor/Producer at NBC where she worked on various shows, including Dateline, Rock Center with Brian Williams, Nightly News, Today, Saturday Night Live and the Olympics. Apart from NBC and VICE, she has also collaborated on a variety of independent film projects and documentaries. Her work has garnered two Primetime Emmy nominations, a Columbia DuPont Journalism Award, five National Emmys, three Murrow Awards, and a Peabody Award. Beverly is a graduate of Boston University's School of Broadcasting and Film.
Eugene Hütz | SCREAM OF MY BLOOD
Eugene Hütz is a Ukrainian-born artist, songwriter and frontman of International punk band Gogol Bordello – a rare musical force raucously illuminating stages alongside System of a Down, Rancid and Dropkick Murphys, dueting with Regina Spektor, and cutting albums with Rick Rubin & Steve Albini. A lifelong lover of the punk scene growing up in Ukraine, Hütz found himself where he felt he belonged, in New York's Lower East Side in the late 90s, where he went to shows and later performed at the legendary CBGB. Crashing at friends' apartments and playing acoustic sets in NYC Ukrainian bars, his group steadily grew to an 8 piece multicultural band, combining Eastern, Western and Latin traditions. Hütz is a tireless advocate for Ukrainian solidarity, partnering with Nova Ukraine and ArtDopomoga, as well as putting together benefits with Patti Smith, The Hold Steady, Suzanne Vega, Magnetic Fields, Matisyahu and more. Hütz has also appeared in arthouse films such as Liev Schreiber's Everything Is Illuminated with Elijah Wood and Filth and Wisdom helmed by Madonna.
Nate Pommer | SCREAM OF MY BLOOD
Nate Pommer is a director, editor and producer whose work fuses an experimental playfulness with documentary storytelling rigor. A graduate of NYU's Tisch School of the Arts, he has worked in a wide variety of genres for clients like Vice, HBO, Showtime, CNN Originals, and Paramount Plus. His short films and music video work have been featured at TIFF, Slamdance, and the New York City Ballet. His music video "Monkey Vs Robot" was one of the earliest viral videos, ripping up 56k modems worldwide. His film "Nature of the Beast" (starring Andy Samberg and Rob Delaney) won best short at the 2007 Coney Island Film Festival. Scream of My Blood is his first feature length film.
Eric Weinrib | SCREAM OF MY BLOOD
Eric Weinrib is an award-winning filmmaker and Vice News producer, who won a New York Press Club award for his HBO special "The Paradise Papers" and an L.A. Press Club award for his Hulu documentary "Russia's War on Hip-Hop." Weinrib's Vice TV documentary "Between Musk and Mars" was nominated for a News & Documentary Emmy Award. Prior to working with Vice, Weinrib produced and directed IFC's critically-acclaimed feature documentary "Roseanne for President!," which premiered at the Tribeca Film Festival and won the Founders Prize at the Traverse City Film Festival. Weinrib collaborated with documentary filmmaker Michael Moore for over a decade on films including "Fahrenheit 9/11," "SiCKO," and "Capitalism: A Love Story." Weinrib's short film "Jimmy Walks Away" was an official selection of the Sundance Film Festival.
Sunday, November 5, 10am @ Tempest Studios
NON-NEGOTIABLE + EID MUBARAK + Evan's Drum + A Carousel in the Rain +The Brave Locomotive + A film with sounds take 3 + Jordan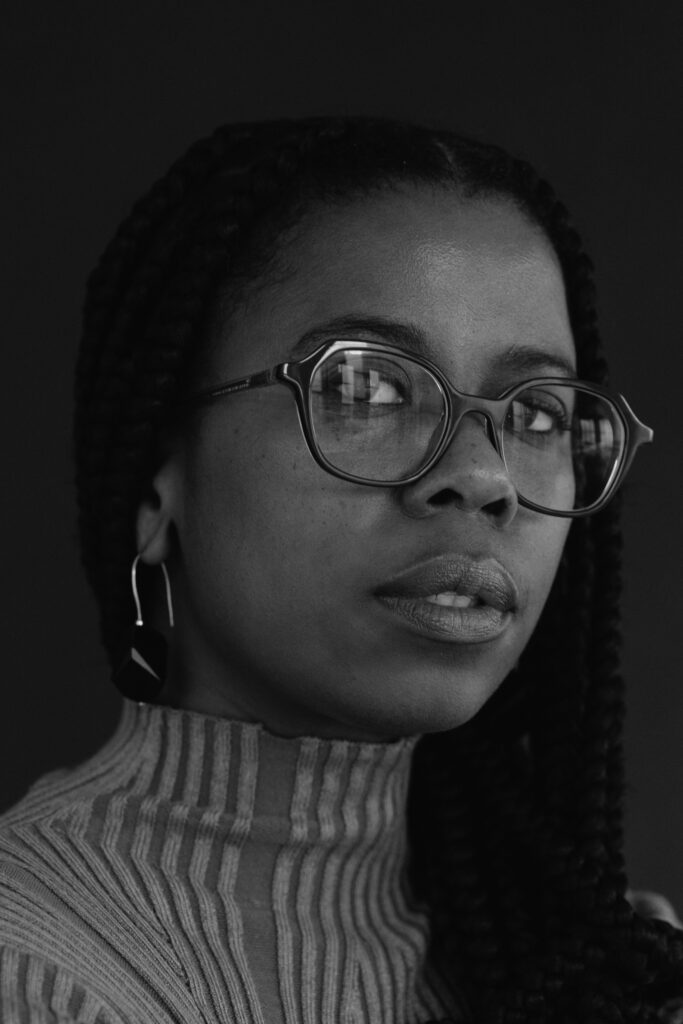 Ebony Blanding | JORDAN
Ebony is an award-winning writer/director from Atlanta whose work tells stories about Black girls and women who find themselves between worlds and identities. She explores the complexities and possibilities of Blackness and female relationships on screen through narrative, experimental and documentary film.
Josh Weissbach | A FILM WITH SOUND TAKE 3
An experimental filmmaker, Josh lives in a house next to a once abandoned village. His films and videos have been shown worldwide. He is the recipient of a 2021 Artistic Excellence Award from the Connecticut Office of the Arts.
Sunday, November 5, 10:30am @ The State Theatre
My name is Annabel + The Pink Lagoon
Amity Hoffman | MY NAME IS ANNABEL

Amity Hoffman is a filmmaker and producer originally from Wichita, KS and currently residing in Sarasota, FL where she writes and produces creative campaigns and commercials for a national communication company. In 2022 she was awarded the Silver Telly Award for Copywriting as well as Creative Direction.
Her first documentary feature (Director, Producer, Editor) The Best Show In Town [2021] received recognition from Chagrin Documentary Film Festival, Portland International Film Festival, Naples International Film Festival, Flickers' Rhode Island International Film Festival as well as being awarded the American Association of Community Theater, Changing Lives Through Theater award.
She brings 30 years of theater performance, directing, and design experience to her work, as well as 5 years of experience working with actors with disabilities.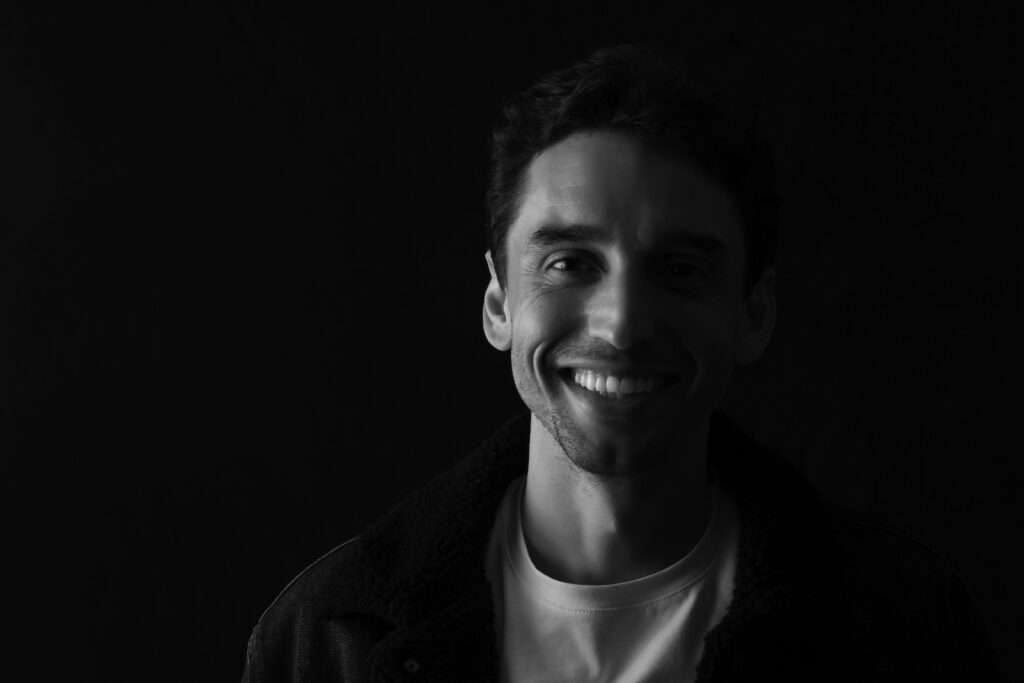 Juan Arce | THE PINK LAGOON
Juan is a Mexican-Canadian filmmaker who majored in Film at the Ibero-American University in Mexico City, and has an M.F.A. in Screenwriting from York University, Toronto, Canada. He's an Acting Teacher at the Ortos Soyuz Acting Studio (Mexico City); and also holds an acting course for people with intellectual disabilities.
Mónica Arce | THE PINK LAGOON
Monica has never believed in people who tell her "you can't do it." She graduated from the program for People with Intellectual Disabilities at the Anáhuac University in Mexico City, and currently works as an assistant at CATIC, a therapeutic center that helps children and young people with disabilities with the development of their communication skills. She is also an assistant in the Acting for People with Disabilities course taught by her brother Juan. In addition, she has her own cake business. Monica has danced Ballet for over 15 years, she's done some runway modeling and starred in a TV Commercial. La Laguna Rosa (The Pink Lagoon) represents her first leading role in a film. She has received Best Actress awards at: the San Antonio International Film Festival, Texas; the Jaipur International Film Festival, India; The Tekka International Film Festival, Singapore; and the CineParis International Film Festival, France. In her own words: "I wanted to make this film to show that people like me with Intellectual Disabilities can reach our dreams and goals. My dream was to become an actress and I worked really hard and did an amazing job."
Sunday, November 5, 12:30pm @ The State Theatre
GOOD DAUGHTER + UNICORNS
Àlex Lora | UNICORNS
Àlex Lora is a director, screenwriter and editor, winner of 6 New York Emmys, 2 Gaudí Awards, Nominated for the Goya and the Oscars Student Academy Awards, with more than 100 awards at international festivals, pointing out his official selection at Sundance twice. His work includes the short films "Enterrados" (2009), "Us" (2011), "Odysseus' Gambit" (2012), "Only Solomon Lee" (2013) "Godka Cirka" (2014), the feature documentaries "Thy Father's Chair" (2015), The Fourth Kingdom (2019), the co writing of the narrative "We Are Living Things" (2022) and "Unicorns" is his latest feature (2023).
Sunday, November 5, 2:30pm @ The State Theatre
HEY VIKTOR! + VERTEBRAE
Travis Shilling | VERTEBRAE
Travis Shilling is an Ojibwe Painter, Director and Playwright from the Chippewas of Rama First Nation. His paintings are in the Permanent Collection at the Art Gallery of Ontario, Multiple Canadian Embassies and Public Collections Worldwide. He is most known for his short film, Bear Tung, starring Gary Farmer. Shilling currently paints, directs and teaches at his Not-for-Profit Otter Art Club in Orillia, Ontario.
Gary Farmer | HEY VIKTOR!
Actor and musician, born on Six Nations along the Grand River, Ohsweken, Ontario. He is widely recognized as a pioneer in the development of Indigenous media in Canada and was the founding director of an urban Indian radio network, Aboriginal Voices Radio Network. He also published Aboriginal Voices Magazine from 1993 – 2003.